Assistant Professor, Department of Interdisciplinary Studies
Affiliate Faculty, Department of Art
Member of the Graduate Faculty
About:
Professor Kaplan is an interdisciplinary scholar who teaches and researches across the written and visual. Her creative and analytical research considers issues of difference and privilege in photographic modes of representation.
Her presentations include the 50th Anniversary Meeting of the Society of Photographic Education in Chicago, Illinois; Digital Humanities Summer Institute at the University of Victoria, Canada; Philippines Arts Congress in Baguio City, Philippines; F/Stop Festival für Fotografie in Leipzig, Germany; and the College Art Association's THAT Camp in New York, New York.
She previously served as Visiting Assistant Professor in the Department of Art and Art History at Elon University and Visiting Assistant Professor in the School of Fine Arts at Philippines Women's University in Manila, Philippines. She has been awarded two artist residencies with fellowships at the Vermont Studio Center and was an invited speaker of the combined LGBTQ, Multicultural, and Women's Caucuses at the 2017 Meeting of the Society of Photographic Education.
Education:
PhD candidate, Philosophy, Art, and Social Thought, European Graduate School
MFA, Visual Arts: Photography & Digital Media, Clemson University
MA, Folklore/Ethnography, University of North Carolina at Chapel Hill
BA, Anthropology & Sociology, University of Mary Washington
Academic Specialty:
photography and video, visual culture, politics of representation, intersections of art and critical theory, oral history, ethnography
Courses:
ART 3230 / IDS 3230 - Photography as Social Critique
IDS 3210 - Exploring the Documentary Form
GWS 3545 - Seeing Gender
Selected Exhibitions:
2017
Curator, Spectacle & Scaffolding: Contemporary Photography Muses Hierarchy, national traveling exhibition launching at Turchin Center for Fine Arts, Appalachian State University. Featuring the works of Mark Curran, Trevor Paglen, elin o'Hara slavick, and Greta Pratt.
Venice International University, 2017 International Conference on the Image, Venice, Italy
National Juried Exhibition, Granlibakken Center, Lake Tahoe, CA
Contemporary Art Center, Peoria, IL
2016
Hillyer Art Space (for cross-cultural understanding) and Fotoweek DC, Washington, DC
Southeast College Art Conference Juried Film Festival, Blacksburg/Roanoke, VA
California Institute of Integral Studies, Society of Photographic Education, Multicultural Caucus, San Francisco, CA
2015
Peace Studies Program, De La Salle University, Manila, Philippines
Center for Visual Arts, Clemson University, SPESE Regional Juried Photographic Exhibition, Greenville, SC
Ciel Gallery, Back to the Garden, Charlotte, NC
2014
University of Texas at San Antonio, San Antonio, TX
Notre Dame of Maryland University, International Juried Exhibition of the Society of Photographic Education, Baltimore, MD
Gatewood Gallery, University of North Carolina, Greensboro, NC
2013
SOHO20 Gallery Chelsea, Backlash: On women's basic rights & freedoms, New York, NY
Manifest Creative Research Gallery and Drawing Center, Cincinnati, OH
North Carolina Museum of Art, Raleigh, NC. *Received Jurors' Award. Jurors: Mark Hewitt, Hewitt Pottery; Elysia Borowy-Reeder, Director, Contemporary Art Museum; Trevor Schoonmaker, Patsy R. and Raymond D. Nasher Curator of Contemporary Art, Nasher Museum of Art, Duke University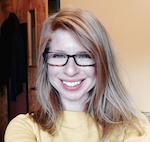 Title:

Assistant Professor
Department:

Department of Interdisciplinary Studies

Email address: Email me

Phone: (828) 262-8991

Fax: (828) 262-6400
Office address
113-LLA, Living Learning Center
Mailing address
305 Bodenheimer Drive
ASU Box 32080
Boone, NC 28608