IDS Overview


Our Mission
The Department of Interdisciplinary Studies provides a progressive, open model for an academic department that promotes creative and imaginative investigations of complex systems and problems. We support innovative scholarship and teaching that is responsive to changes in fields of study inside and outside of academia. We foster courses and programs of study that are engaged with the needs of global and local communities as well as social justice issues. We support new modes of teaching, learning, and research that cut across disciplinary boundaries and explore interstitial areas of concern. Our department recognizes the diversity of our students, faculty, staff, and community, and we cultivate diversity in our teaching, scholarship, and community engagement.
Our Vision
We recognize that disciplinary boundaries are not static. The department strives to become a home for emerging and established interdisciplinary and multidisciplinary programs. We seek to take a leading role within the university as a home for innovation and experimentation in teaching and scholarship. We seek to be a leader within the UNC and across the nation in fostering and supporting multidisciplinary and interdisciplinary programs that address critical issues in a complex world.

The Department of Interdisciplinary Studies affirms diversity and difference in all their forms as a starting point for creating responsible discourse and collective engagement. Diversity remains central to our mission, goals and objectives, and we encourage and celebrate it through faculty and student research and scholarship.
As interdisciplinary teachers and scholars, we attest to the value of diversity in creating communities of inquiry and solidarity. We reject bigotry, hate, willful ignorance and intolerance. We advocate for a diverse classroom, campus, community, and nation inclusive of all.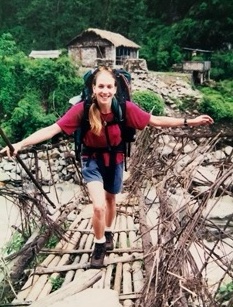 Dr. Kelly Ann Renwick is a two -time ASU alum with an interdisciplinary background in health geography. Dr. Renwick has traveled globally, including in her places of origin, Canada and Grenada, as well as Puerto Rico, Ireland and the British Isles, western Europe, Kenya, India, Nepal, and Thailand. Her research interests include global and population health, food insecurity, climate change, and health inequalities among vulnerable and marginalized populations. She is currently collaborating with other researchers to understand rates of food insecurity, food assistance program usage, and diet-related poor health outcomes among Latino/a/x communities in the North Carolina High Country.