Joseph Bathanti is the inaugural McFarlane Family Distinguished Professor in Interdisciplinary Education at Appalachian State University. Professor Bathanti teaches full time in Watauga Residential College, where he is also its Writer-in Residence, and develops new programs to promote the College.
Bathanti is former North Carolina Poet Laureate, and recipient of the 2016 North Carolina Award in Literature. He is author of ten books of poetry, including This Metal, nominated for the National Book Award, and winner of the Oscar Arnold Young Award; Restoring Sacred Art, winner of the 2010 Roanoke Chowan Prize, awarded annually by the North Carolina Literary and Historical Association; Concertina, winner of the 2014 Roanoke Chowan Prize; and The 13th Sunday after Pentecost, released by LSU Press in 2016. His novel, East Liberty, won the 2001 Carolina Novel Award. His novel, Coventry, won 2006 Novello Literary Award.
His book of stories, The High Heart, won the 2006 Spokane Prize. They Changed the State: The Legacy of North Carolina's Visiting Artists, 1971-1995, his book of nonfiction, was published in 2007. His latest book of personal essays, Half of What I Say Is Meaningless, winner of the Will D. Campbell Award for Creative Nonfiction, is from Mercer University Press. His latest novel, The Life of the World to Come, is from University of South Carolina Press. He served as the 2016 Charles George VA Medical Center Writer-in-Residence in Asheville, NC.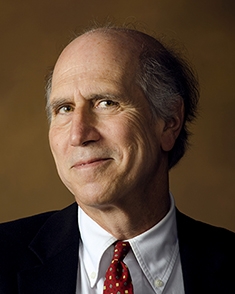 Title:

McFarlane Family Distinguished Professor
Department:

Department of Interdisciplinary Studies

Email address: Email me
Office address
LLA-125, Living Learning Center
Mailing address
305 Bodenheimer Drive
ASU Box 32080
Boone, NC 28608