Jeanne Dubino is professor of English and a member of the Global, Women's, Interdisciplinary, and Honors faculties. She has taught classes in nineteenth- and twentieth-century British, postcolonial, and travel literatures; and in Women's, Global, and Animal Studies. She currently teaches all of her classes in Global Studies and Honors, including GLS 2000 Contemporary Global Issues, GLS 4000 Seminar in Global Studies, GLS 4550 Senior Capstone, GLS 4530/HON 3515 Animal Planet, and HON 3515 International Experience.
Before she came to Appalachian in 2006, she taught at Plymouth State University in Plymouth, New Hampshire, and Southeastern Louisiana University in Hammond, Louisiana. She has been a visiting professor of literature, Women's Studies, and Global Studies at Bilkent University in Ankara, Turkey, and at Egerton University in Njoro, Kenya; at Egerton she was a Fulbright Scholar/Researcher.
Some of her most recent publications include the edited volume Virginia Woolf and the Literary Marketplace (Palgrave, 2010) and the co-edited Twenty-first-Century Approaches to Virginia Woolf (Edinburgh University Press, forthcoming) and essays on Woolf and travel, and Woolf and animal studies. She is currently co-editing volumes entitled Animals in Culture: Modern Modes of Representation and The Politics of Travel. Over the course of her career, she has also served in various administrative capacities: as English Department chair and head, Women's Studies chair, interim Global Studies director, and Diversity Scholar.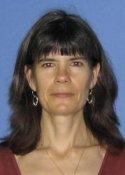 Title:

Professor
Department:

Department of Interdisciplinary Studies

Email address: Email me

Phone: (828) 262-7598
Office address
131 Living Learning Center