Laura Ammon joined the Appalachian faculty in 2010 in the Department of Philosophy and Religion and is an associate professor of religion. Her commitments in teaching are grounded in engaging students in thoughtful discussions about how humans construct meaning in their lives within, alongside, and outside of traditional religious venues to develop critical thinking skills on issues of diversity, tolerance, racial equity and social justice.
Her research is on the colonial past, looking at how our ancestors understood their world and how that continues to affect our modern understanding of race and religion. This connects to the second branch of her research examining possible imagined futures that echo the questions of religion: who are we, how do we make sense of our world, and what makes life meaningful. She has published multiple articles about the impact of colonization on world history, considering historical events as well as ways those colonial situations are re-imagined in science fiction. Most recently, she co-authored with archaeologist Dr. Cheryl Claassen, faculty emeritus from Appalachian's Department of Anthropology, Religion in Sixteenth-Century Mexico: A Guide to Aztec and Catholic Beliefs and Practices forthcoming from Cambridge University Press.
She earned a B.A. in liberal arts from Webster University in St. Louis, Missouri; an M.A. in religious studies from The University of Chicago and her Ph.D. in religious studies from Claremont Graduate University from Claremont California in 2006.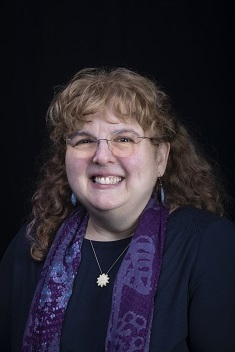 Title:

Associate Professor, Director, Watauga Residential College
Department:

Department of Interdisciplinary Studies

Email address: Email me

Phone: (828) 262-7362
Office address
LLA-118, Living Learning Center
Mailing address
305 Bodenheimer Drive
ASU Box 32080
Boone, NC 28608